Nebosh IGC Certificate in Occupational Health and Safety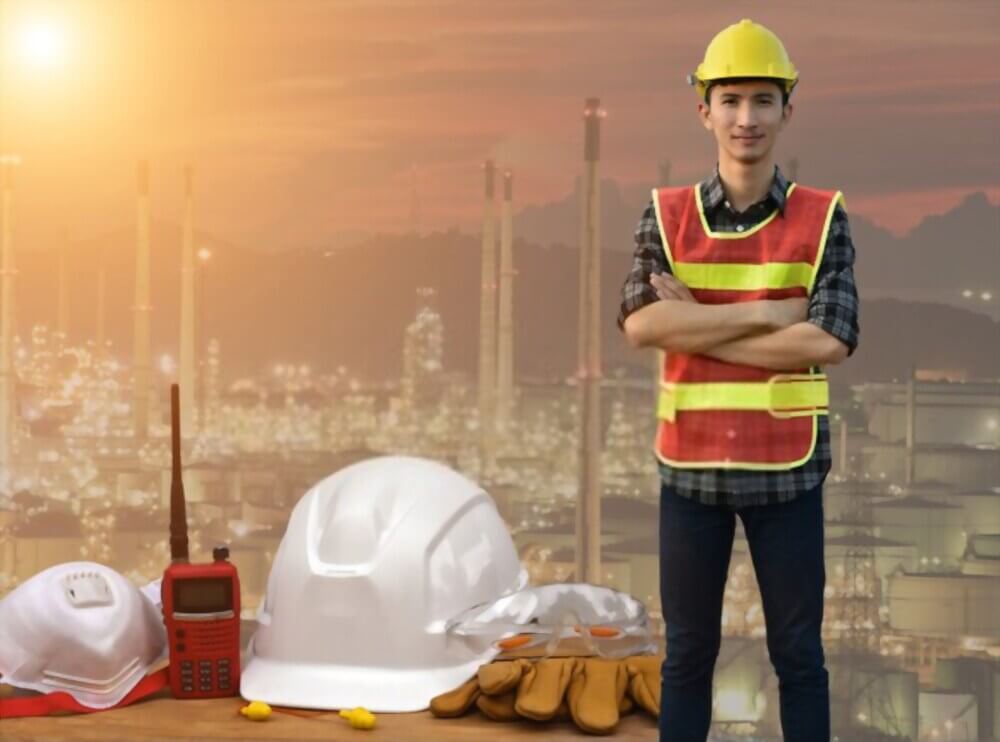 Nebosh IGC Course Introduction:
NEBOSH International General Certificate is a well-known UK based health and safety qualification for those who want to enhance their knowledge and technical abilities in the OHSE field. This book will provide you a complete and comprehensive guideline and techniques to pass the NEBOSH qualification. This qualification is regulated by Scottish Qualification Authority Accreditation (SQA-Accreditation) and considers a level 3 certification according to the UK study framework.
Professional Membership:
Holders of NEBOSH International General Certificate in Occupational Health and Safety are entitled to Associate Membership (AIOSH) of the Institution of Occupational Safety and Health (IOSH). The qualification also meets the academic requirements for Technical membership (Tech IOSH) of the Institute of Occupational Safety and Health (IOSH –www.iosh.co.uk) and Associate membership (AIIRSM) of the International Institute of Risk and Safety Management (IIRSM –www.iirsm.org).
Course Overview:
The International General Certificate in Occupational Health and Safety courses divided into two units.You need to pass all two units to complete the qualification.There are two separate exams for each unit, unit IG1 is a written exam of Two hours contain 100 marks and Unit IG2 is a practical assignment and require three hours (butnot limited)to complete unit.
Passing Criteria:
Unit IG1:you need to achieve45 marks out of 100to pass this unit IG2: The minimum standard required for a Unit IG2 'Pass', a 'Pass' must be achieved in both units to achieve the International GeneralCertificate in Occupational Health and Safety.If the minimum criteria are not met then your assessment will receive a 'Refer' result.
IEHSAS is committedthe health, safety and welfare of all staff and leaners to be paramount importance, and that a safe and healthy working environment is a prerequisite to achieving the stated goal to promote excellence in teaching, learning and training programs. The objective of IEHSAS's Health and Safety Policy is to:
Ensure the health, safety and welfare of all staff and leaners, visitors and public at institute, as far as is reasonably practicable, whilst providing a working environment that is favourable to the nature of our business.
Ensure that students who may be affected by the institute's activities are not exposed to health and safety risks as so far is reasonably practicable.
Carry out suitable assessments of the health and safety risks to which staff, learners, visitors, and members of the public may be exposed during the course of the institutes' activities and minimize those risks as far as is reasonably practicable.
Communicating the health and safety policy at all levelandProvide informationinstruction,training, and supervision to ensure, so far as is reasonably practicable, the health and safety of staff, learners, visitors and public.
Controlling and Preventing occupational accidents / incidents and ill health to improve its OH&S Performance.
Ensure that all staff must comply with Health and Safety legislation and IEHSAS HSE Policy and Procedures.
Ensure appropriate procedures for the effective monitoring, review and auditing of this policy.
Encourage a positive attitude to health and safety within the institute and to ensure that management, by example, promotes safe practice.
The multi-disciplinary nature of health safety:
The term HSE relates to Health Safety and Environments the backbone of all businesses. It provides a solution for all kinds of work-related or works place hazards. At the workplace, some hazards need to be rectified on an immediate basis to save the worse conditions in the future. Health and safety responsibilities, in organizations, are assigned or placed as per the size and nature of their operations. Organizations with a small workforce and small operations require individuals like managers, supervisors, lead men to deal with health and safety matters. But large organizations with multi-disciplinary operations like production, manufacturing, mechanical and civil works facing high potential hazards are required more professional staff or full departments with technical expertise in the health and safety domain to cope with these hazards. These safety professionals have multi-skills, more relevant education, and proper experience in every operation of the organization to provide a high level of health and safety solutions.